Refurbishment
You want to make your existing business space suitable for another activity. Or the existing roof and facades deserve an upgrade. We are happy to advise you on such a metamorphosis. We can replace the roof and façade cladding, but also tackle the existing function of the business space. Transform the existing storage shed into a fully insulated space for offices, staffroom and meeting room.
Another motivation may be controlling the energy costs of your existing business space. Applying insulated sandwich roof-and facade panels can result in significant savings on heating and/or cooling expenses. Nowadays, the use of sandwich panels with a core of 80mm.100mm or 120mm is no longer exceptional. It provides a pleasant and manageable indoor climate and results in lower energy consumption.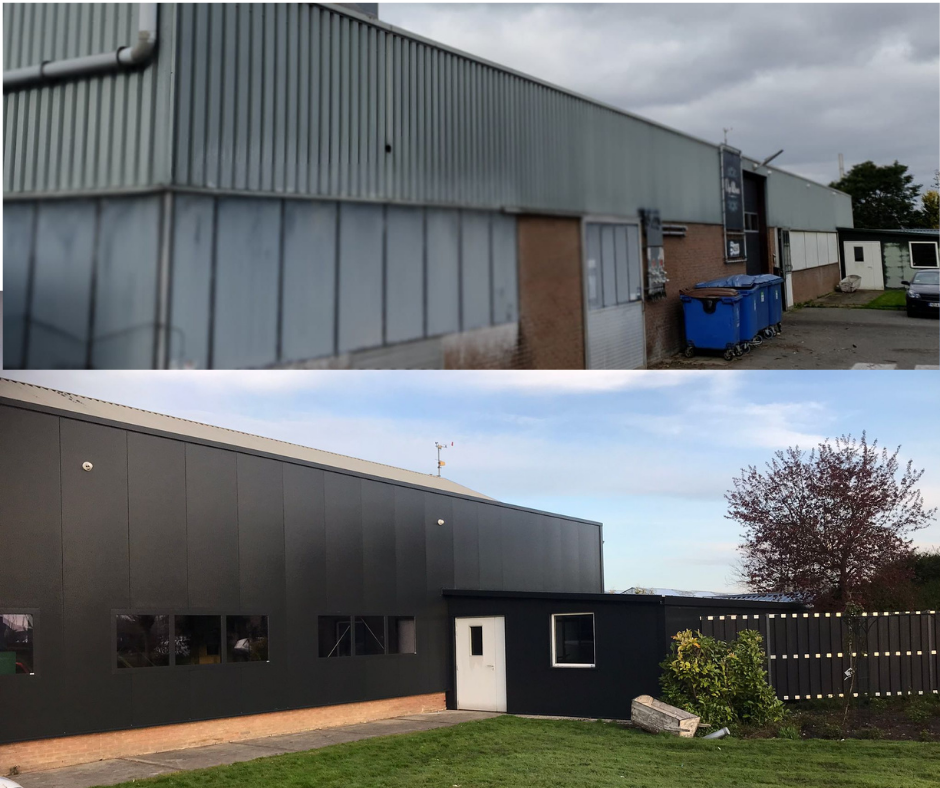 reinventing your building 
Reusing the existing shell or substructure offers significant efficiencies in cost, time and materials. This also enables high levels of insulation to be added to the outside of the building in order to improve its thermal efficiency and bring it up to modern performance standards. It can even lead to a revaluation of the current building.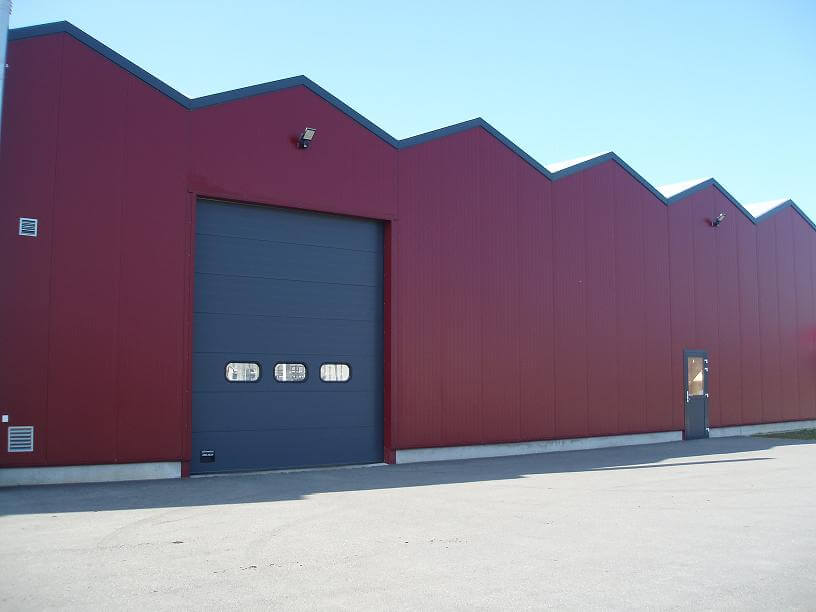 Asbestos
During a roof renovation, we often encounter asbestos panels on the existing roof. We work  together with certified partners who can perform the necessary remediation  and removal.  An inventory report is drawn up for the asbestos remediation and removal, which is required for the permit. We are happy to take care of this for you.