insulated panels for cold and freezer storage
For cold and freezer rooms, high demands are placed on the insulation value of the façade and ceiling panels to be used. We supply sandwich panels with the required core thickness and, if required, foodsafe coating for these specific applications.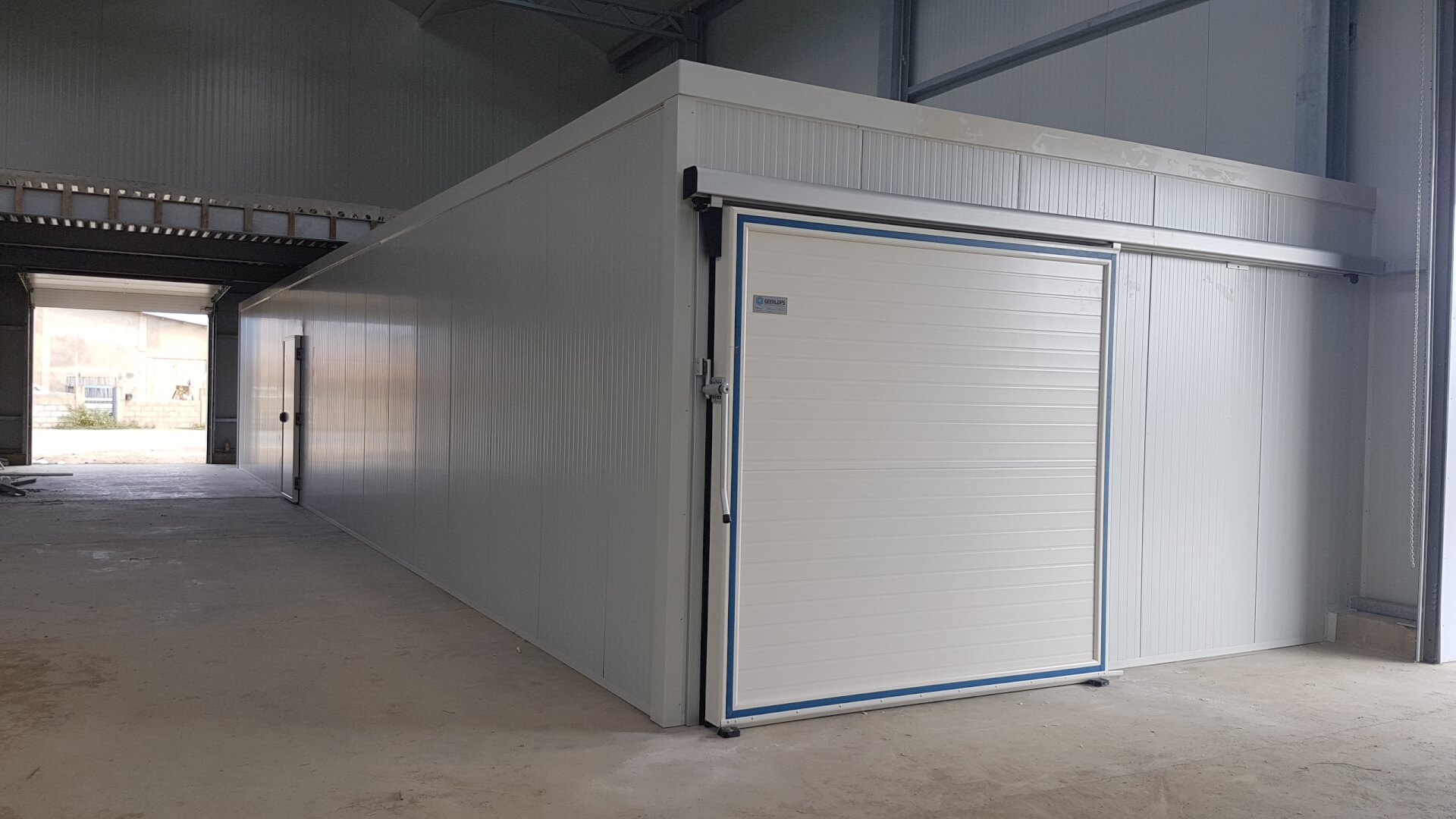 entrance systems for the cold or freezer storage
T-Bouwsystemen also supplies various matching entrance systems for cold stores and freezers. A single revolving door or you prefer a sliding door for easy maneuvering. Also high-speed roller doors or special sectional doors can be supplied. We offer the right solution for every requirement.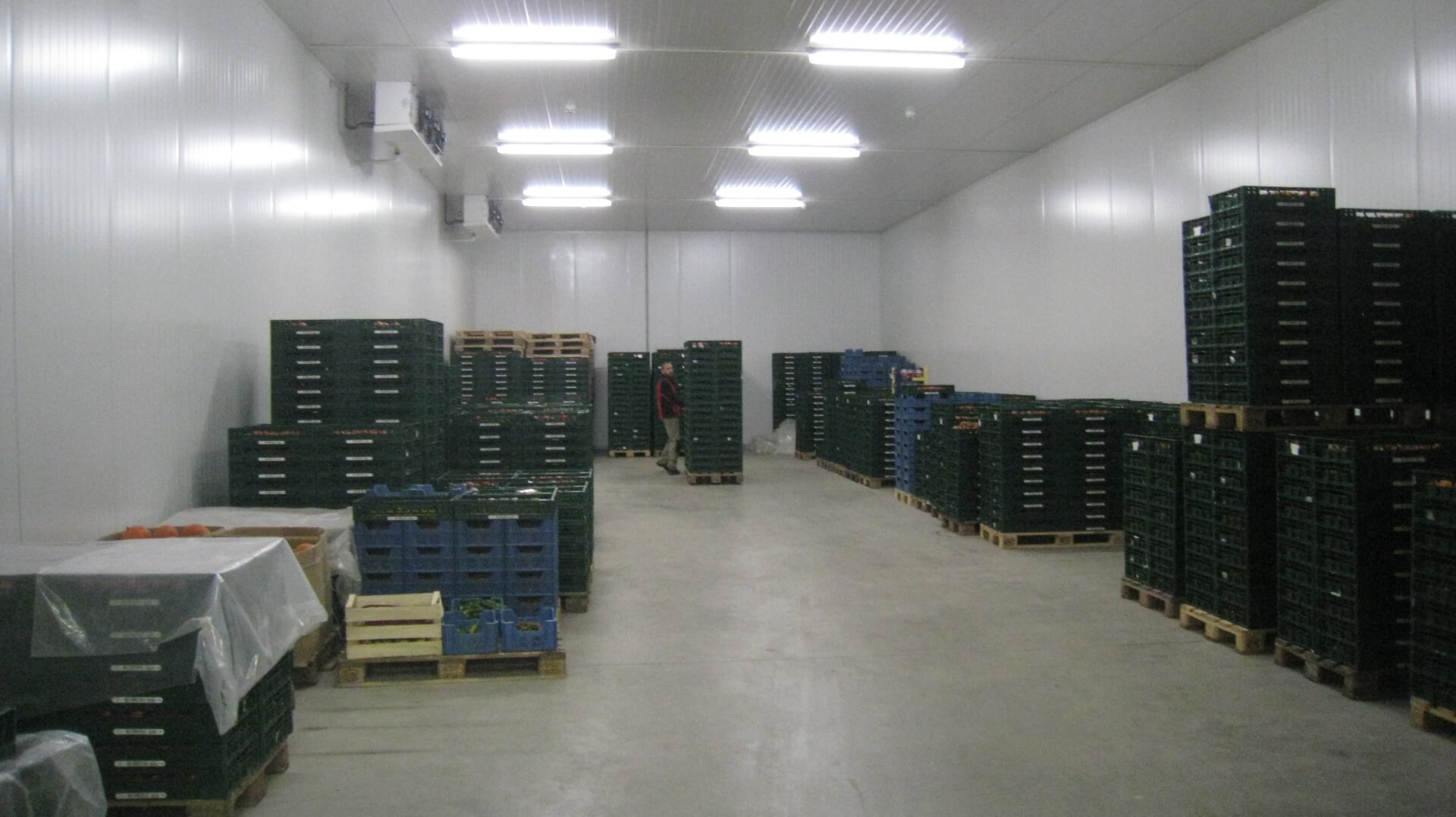 the right drive for the right application
In addition to hermetically sealing the insulated refrigerator or freezer room, reliable operation is of great importance. For example, a manual operation will suffice if you only store your products in the cold store a few times a day. If the cold store is frequently used, an automatic system for opening and closing will be preferred.