TB-hortiroof system sets a new standard
The term 'Knikdek' has its origins in the horticultural sector. It included the sawing and folding of insulated sandwich façade panels as a freestanding roof on a, usually Venlo, substructure.
Within T-Bouwsystemen we have developed a new technique called the TB-Hortiroof System. The TB-Hortiroof System is a far more effective construction method for this type of insulated greenhouse roof and has set a new standard. Today we use, two cut-to-size sandwich panels especially made for us and using an aluminium ridge profile in combination with our unique aluminium TB-Guttersystem.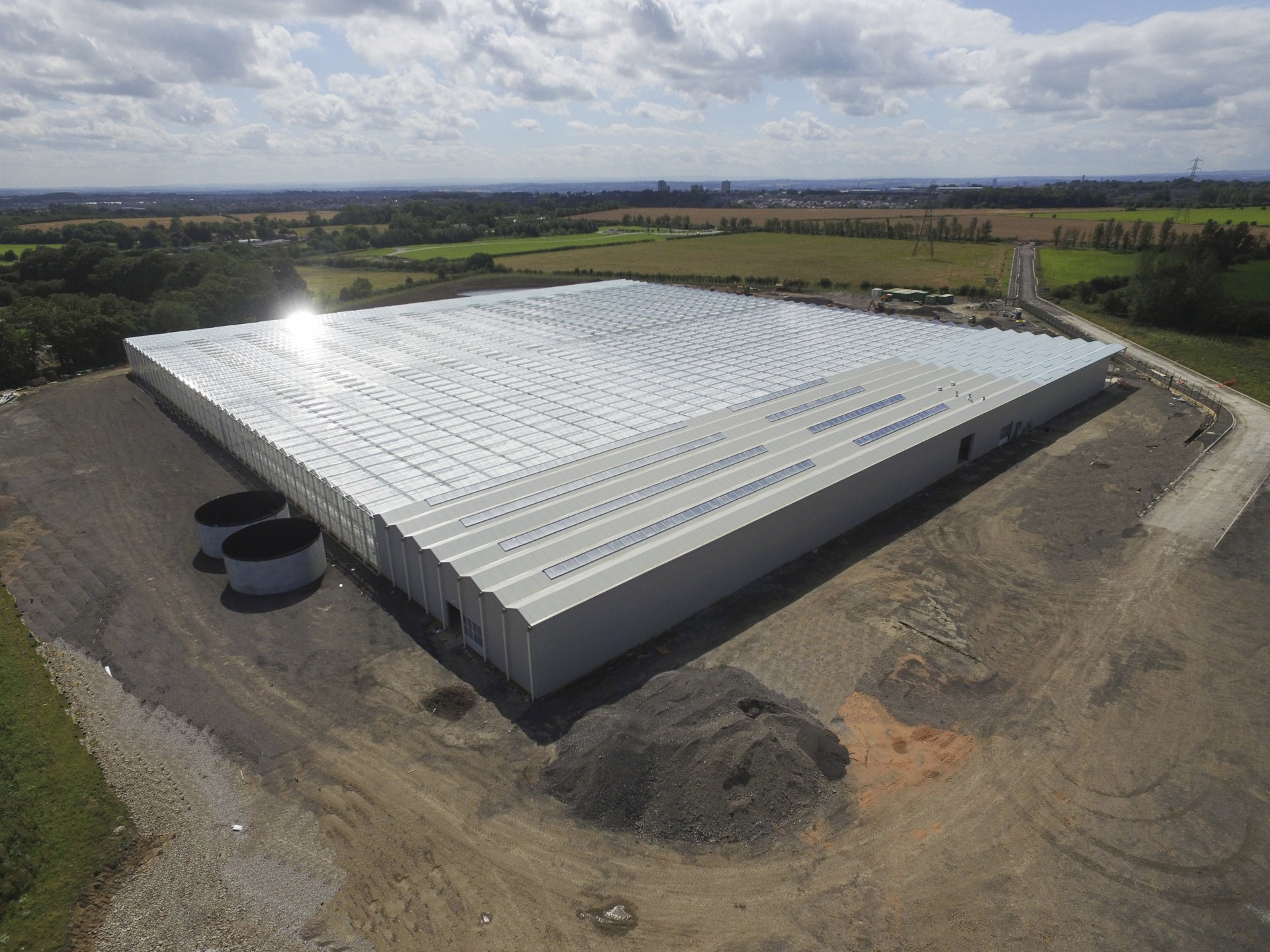 Weatherproof finish
The most important requirement for this insulated greenhouse roof, is the fact that it is weatherproof. T-Bouwsystemen has developed a specially, patented, TB-Guttersystem with a PVC thermal break. All seams of the roof are sealed with a special sealant. The thermal break in the TB-Guttersystem prevents a thermal bridge, which makes condensation a thing of the past. By placing the flashings on the ridge, the entire roof is completed weatherproof.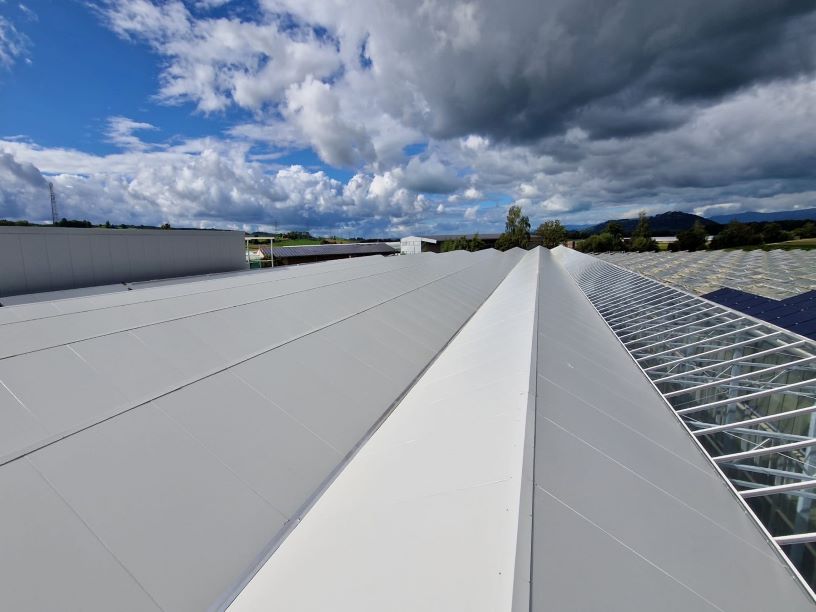 new construction or refurbishing
The TB-Hortiroof System offers a light but solid roof and can be mounted on any Venlo substructure construction. This can be included as part of a new construction, but can also be mounted on an existing substructure. Together with the assembly of insulated façade panels, you can then relatively easily change part of your construction into an insulated Production area or Storage or Office spaces.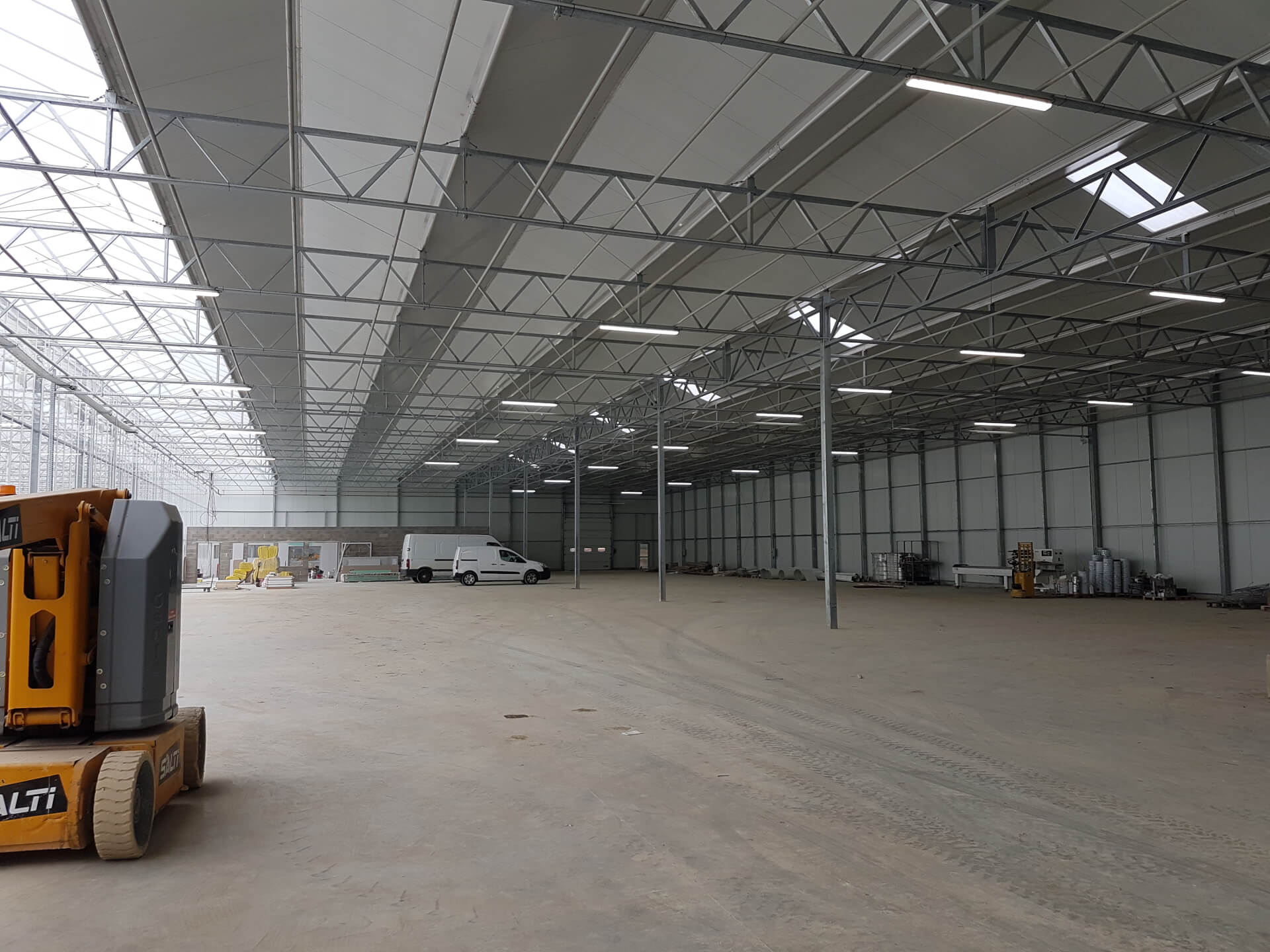 parts of THE HORTIROOF System supplied
For the TB-Hortiroof System we supply the sandwich panels cut to measure. We supply our ridge profiles and the TB-Guttersystem as a total package. Together with all flashings, mounting materials and detailed instructions, the technicians can get started right away.  
COATINGS AND COLORS
Basically you have the same options in coatings and colours as with the façade panels. However, we often recommend choosing a lighter color with a strong and colorfast Ultra-X-70-75μm or the HPS Ultra 200μm coating. As a result, the Knikdek reflects the solar radiation more effectively and your roof is well protected against the various weather influences.