Interior spaces
Insulated façade panels are not only used for the facades of your business premises, but also for the realization of, for example, office spaces, a staff room, an insulated production room or the technical room that houses the technical installations.
Depending on the function of the room, we use panels with various core thicknesses. These panels usually have a standard color and a coating that is suitable for indoor conditions.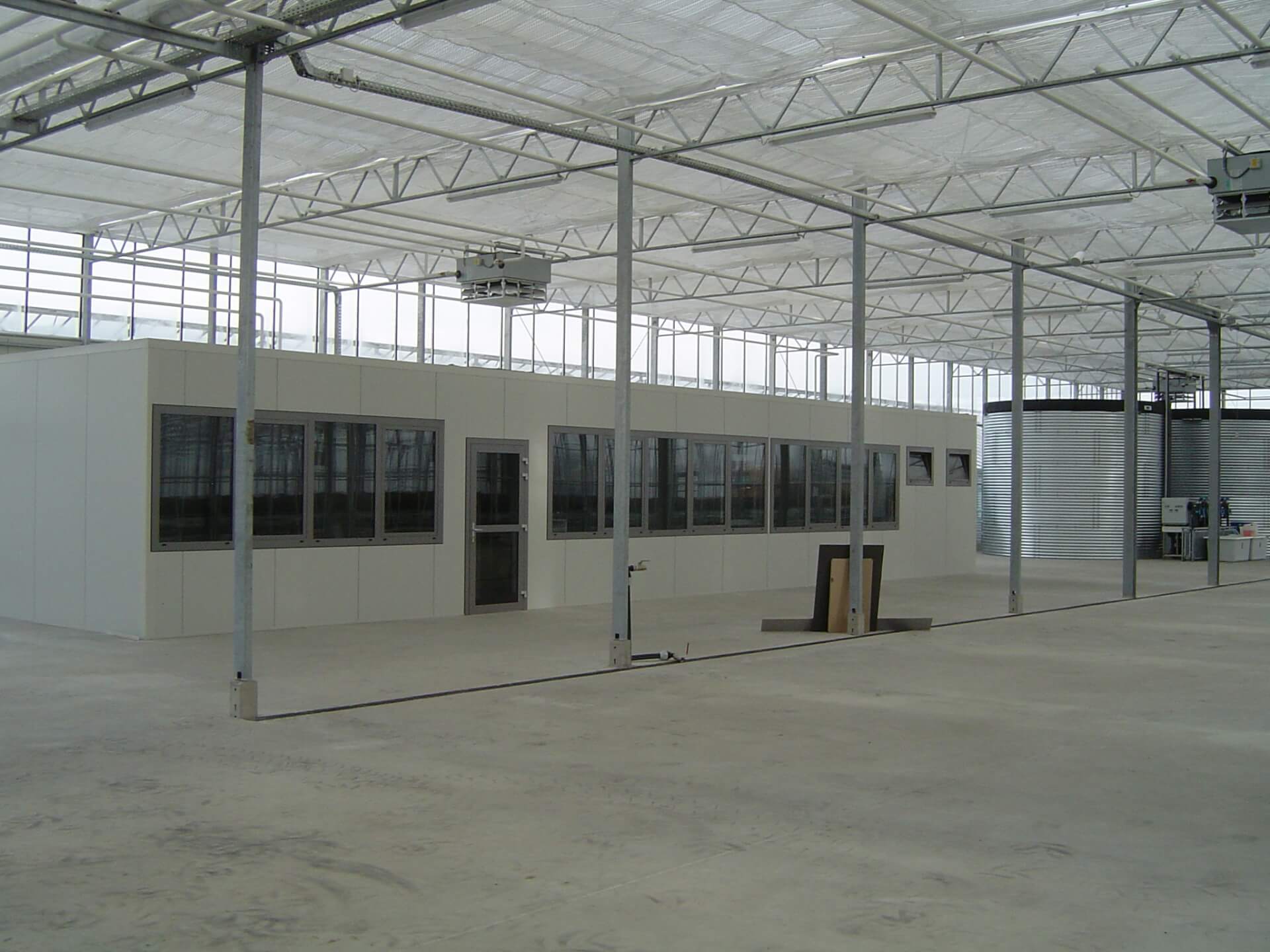 Ceilings
The panels of T-Bouwsystemen are also used to create the ceilings of the rooms. We can supply various flashings and steel supporting profiles to fix the ceiling panels to the substructure. You can also ask us to do the project for you.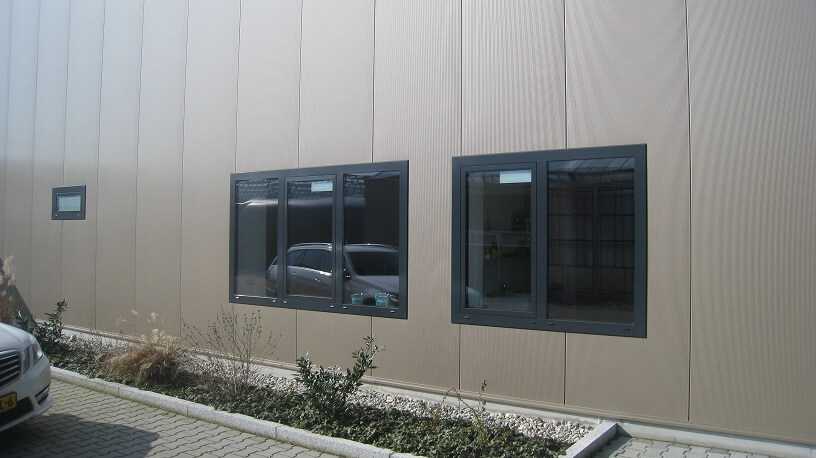 window frames and doors
In addition to the insulated panels, we also supply a wide choice of doors and window frames. The doors are available as single or double doors, completely closed or equipped with glass. For the windows we supply fixed frames, turn-tilt or a combination of both. 
Various RAL colours are available for both the doors and the frames. We are happy to show you what possibilities there are.